Toe foams are a polyurethane foam that is commonly used by podiatrists for a range of problems.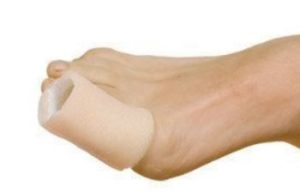 They are often used for corns on the toes, especially after the podiatrist has debrided them. They tend to be used more for the short to medium terms. They can be helpful to prevent blisters. The toe foam is also good for protecting toes from the pressure points.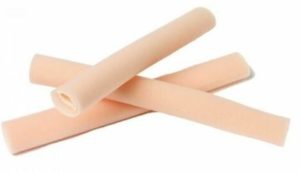 Toe foam typically comes in a longer length and you cut them to the length required for the toe. They come in several different diameters and some have a double thickness on one side for extra protection.